Featured Artificial Flowers, Artificial Plants & Artificial Trees
Top Categories
Artificial Flowers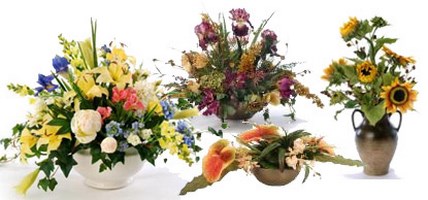 Artificial Flowers
Spring Collection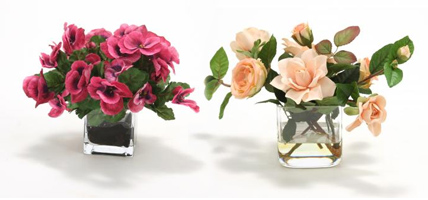 Spring Collection
Special Events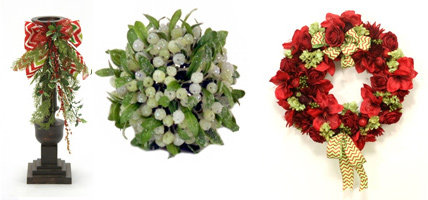 Special Events
Design it Yourself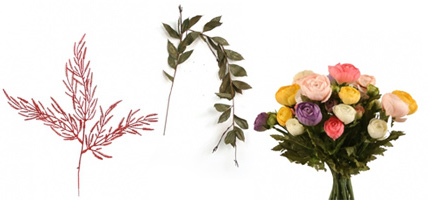 Design it Yourself
About
Artificial Trees have become quite popular in recent years - pay close attention and you'll see them everywhere. Artificial Trees are really very practical when you think about it. They're easy to store, they save you money, they don't make a mess, they pose no challenge to dispose of and our trees are the highest quality you'll find anywhere - they're really quite beautiful - in fact, they look perfect!

Artificial Trees can also make great decorating accessories - go to any nursery and you'll see a wide selection of indoor trees that look great. Get them home in most climates and a few months later, they look, well - lousy. Why? A lot of them are started in warm climates where they are meant to grow outside. They look super healthy when they arrive off the truck, but get them home and get them established and they start to look like what they are: outdoor specimens brought indoors, usually in an inappropriate climate.

Indoor trees look great though - which is why nurseries sell so many. How about a tree that last forever and looks so real, you have to touch it - even bend the leaves once you touch to see if they fold or break - to know it's not 100% real and alive.
That's what you get when you buy an artificial tree from 1001artificaltrees.com - the best quality available and a tree that looks so real and fresh, month after month and year after year that you'll feel more satisfied each year as the tree continues to look great and you think of the great value.

Try them out for yourself - people will be asking about your green thumb and wondering how you keep your indoor trees looking so beautiful - you can share your secret or not!
Our trees come in a variety of stylish decorative planters, or you can order them without a planters and use your own. We always use the highest quality foliage and natural trunks and stalks. Because of their scale, their styling and the quality of the components, our beautiful permanent trees are really indispensable 'furniture' not just something to fill any old corner.

Great Selection, Excellent Prices

We've got a great selection of artificial trees and artificial Christmas trees - the best you'll find anywhere and at the best prices too.

Why Shop With Us? Because Quality and Service Count!

We're a small family owned business and we're committed to your satisfaction. Providing you great customer service is very important to us. We're not happy unless you're satisfied. Period. End of story.
We stock everything you see on our site and we ship quickly. We know you want your tree to arrive right away and in perfect condition - another great reason to shop with us.

Great service, great selection, beautiful artificial trees. That's 1001artificial trees.

In addition to artificial trees, 1001Shops also specializes in Artificial Plants and Artificial Flowers. Browse our collection today!